Aquaphor RO 101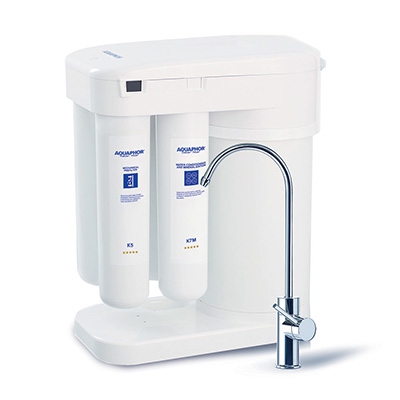 Description
Remineralized clean water.Aquaphor RO-101 purifies and enriches your water with healthy minerals, such as calcium, magnesium and potassium which improve its taste and are beneficial to your health.
A truly superior water purification system. Years of research by Aquaphor has led to the development of water-on-water technology. This innovative system boasts high performance, treats watetr more efficiently, and has a more compact design than traditional reverse osmosis water system, so it takes less space in your kitchen! Designer lead-free faucet included.
There is much more to say about the Aquaphor RO-101...