Water Depot Stouffville
Address
Street: 5946 Main Street
Postcode: L4A 3A1
City: Stouffville
State: Ontario
Country: Canada
Contact
Telephone: (519) 208-4426
E-Mail:

This email address is being protected from spambots. You need JavaScript enabled to view it.

Website: Visit our Website
Facebook Page: Like us on Facebook
Whether it's for drinking, cooking, bathing or laundry, your family deserves the cleanest water possible-straight from your tap.
Water Depot has been providing water treatment solutions and services to Ontario families and businesses for over 30 years. Our 35 locations specialize in water softeners, iron filters, Reverse Osmosis and Ultraviolet water treatment products. Our free water test allows our knowledgeable water treatment specialists to provide you with a customized water treatment solution. At Water Depot, we pride ourselves on providing superior installation and service.
Our U-Fill water packages provide you with easy access to pure, clean water in a variety of bottle sizes, at affordable prices. Available in both Reverse Osmosis and Alkaline water, this is an easy way to great tasting drinking water, while eliminating single use plastics.
Our Water Depot Stouffville location has been a certified AquaMaster dealer since 2017.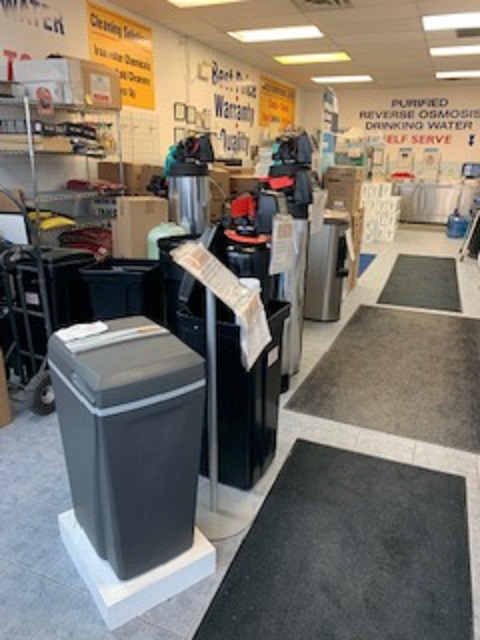 What our clients say:
"I want to thank you for getting my water softener into my new house so quickly. I lived for two weeks without one and my skin was dry, I had to use 3 times the amount of dish soap, laundry detergent and shampoo. The installer was very friendly and nice to deal with."
"I love my new water softener system and dealing with your staff was wonderful."
"I am very impressed with the level of customer service provided. Your response time was quick and very accommodating to my schedule. The diagnosis was accurate and the repairs effective. What more could one ask? I wish everyone who delivers a service could do so as well as you. Thank you for all your help in this; you've got a loyal customer for life!"